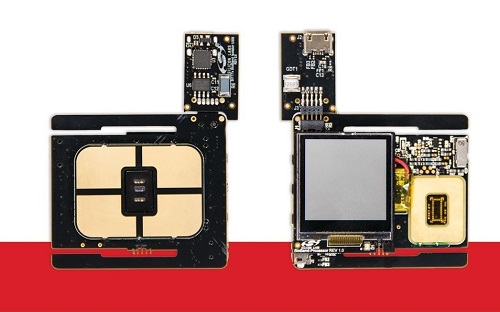 The Si117x sensors. Source: Silicon LabsSilicon Labs has introduced a family of optical biometric sensors targeted at wearable fitness and wellness products that provide advanced heart rate monitoring (HRM) along with electrocardiogram (ECG) capabilities.
The Si117x sensor modules are ultra-low power and of high sensitivity which makes the biometric sensors suitable for smartwatches, patch-type wellness products and other wearables that require long battery life.
The sensors provide all-day HRM which is key to analyzing physiological patterns and detecting health issues before they become problems. The sensors consume less than 50 µA while performing continuous HRM. Also included is built-in buffer and accelerometer synchronization capabilities to save more system-level power.
Each module supports up to four light emitting diodes (LEDs) that can be independently programmable. Additional features include a photodetector, 24-bit ADC with >100 dB dynamic range, I2C and SPI digital interfaces, event interrupt engine, synchronization engine, host communications processor and inputs for two external photodiodes.