Sponsored content

Obsolescence and breakage of components and equipment is a continual challenge for designers and manufacturers in the electronics, aerospace, automobile and military markets. As a part nears its end-of-life phase, manufacturers must scramble to scoop up remaining supplies or redesign their product to accommodate an alternative component. Replacements for malfunctioning or worn-out parts usually incur the high costs associated with OEM equipment, or the high risk of being counterfeit.
Radwell International offers another, more cost-effective option for manufacturers: Radwell verified substitutes. These high-quality new product replacements can be substituted for the original manufacturer's item at a considerable savings. Why rely on a legacy component or an expensive part when a new and equivalent replacement can be secured at lower cost?
The company's verified subs catalog has quickly expanded from just a few parts to more than 20,000. The portfolio includes electrical products as well as batteries, computer cables and communication boards, valves, gaskets, push buttons, contact kits and limit switches. Each item is new – not surplus or refurbished – and is accompanied by a three-year warranty. All in-stock verified sub items ship in 24 hours.
Backlights
LCD conversion kits
Batteries
Lever arms
Bearings
Limit switches
Brushes
Micro switches
Bulbs (incandescent and LED)
Pendant stations
Cables
Pilot lights
Coils
Potentiometers
Connectors
Power supplies
Contact kits
Proximity sensors/switches
Cord sets
Push buttons
DIN rails
Receptacles
Fiber optic cables
Relays
Filters
Selector and toggle switches
Key pads/overlay
Touch screens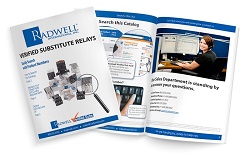 Figure 1. Verified sub relay digital catalog. Source: Radwell International Inc.A recent innovation is Radwell's Verified Sub Relay catalog. It's a simple process to compare the prices of Radwell Verified Subs with those of most major OEMs. All items are also covered under a three-year warranty.
Radwell repairs parts and offers surplus parts in addition to new products for replacements. The company serves diverse markets, including pulp and paper, food processing, plastics, automotive and water and wastewater. Radwell is ISO certified in the U.S., U.K. and Canada.
To learn how Radwell's product portfolio and services can cut manufacturing lead times and costs, visit their website or call 800.884.5500.