During the next seven to eight years, Volkswagen, the world's largest automaker, plans to invest more than $11.8 billion to build electric and hybrid cars in China, the world's biggest auto market.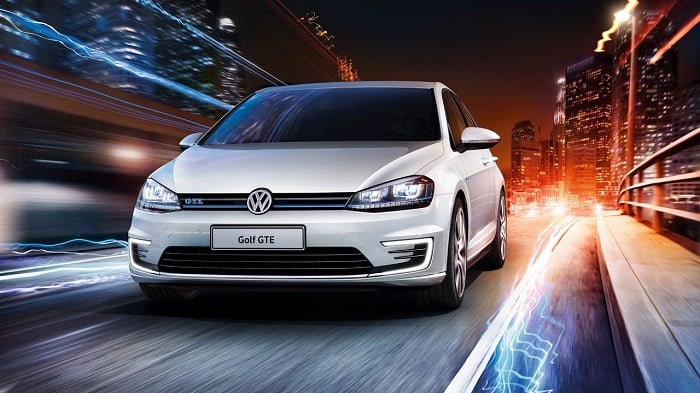 The hybrid Golf is a current Chinese "green" model. (Photo: Volkswagen) The infusion lets the German auto group—which operates in China through joint ventures with the state-run SAIC Motor Corp. and FAW Group Corp.— introduce a total of approximately 40 electric-car models to China through 2025, or roughly five cars per year. There will be plenty of sales opportunities: Earlier this fall, China said it would be phasing out all production and sales of vehicles powered only by fossil fuels. No exact deadline has been released.
China is the top consumer of electric vehicles in the world, and the national government is encouraging companies to design and build them on Chinese territory. One of VW's major competitors is Chinese-owned Volvo, which announced in July that all cars it makes from 2019 on will have electric motors.
The Chinese auto market accounts for roughly 30 percent of passenger car sales worldwide, according to the Minor Metals Trade Association. That's quite a few electric vehicles being bought and sold. The figure is remarkable given that before the 1980s, private citizens were not allowed to buy motor vehicles for personal use, and the only passenger cars built in China were for the Communist Party elite. The control on private purchases was lifted in the mid-1980s, and today China leads is the largest auto market.