Elon Musk tweeted last Sunday that his auto company would unveil the Tesla Semi --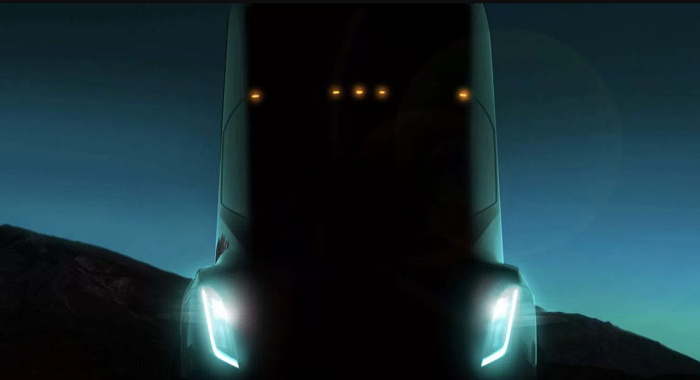 Tesla Semi pictured at TED 2017an autonomous, electric, class 8 big rig -- on Thursday, Nov. 16. The truck has been a long time coming: The original release date was in September, but was postponed due to Model 3 production problems that required attention. Then, an October date was pushed back in order to accommodate battery production to assist Puerto Rico in the aftermath of Hurricane Maria.
Details have been few and far between. Reportedly, the long-haul truck will be significantly less expensive, safer and more ecologically friendly than current options, particularly when dispatched in "platoons." The Tesla Semi can apparently log between 200 to 300 miles between charges.
At TED 2017 in May, Musk described the vehicle as designed for heavy-duty loads. "With the Tesla Semi, we want to show that an electric truck can actually out-torque any diesel semi." In addition, analysts suggest that the vehicle could be extremely cost-effective to operate: an autonomous-electric truck can be up to 70% cheaper to operate than a regular truck, according to published reports.
Although the truck is rumored to have autonomous capabilities, it is likely to be a 'day cab' with no sleeper berth.
Click here for our update to this story, "Notes from the Unveiling."