Vanu Bose, founder and chief executive of Vanu Inc., and son of Bose Corp. founder Amar G. Bose, died Saturday of a pulmonary embolism.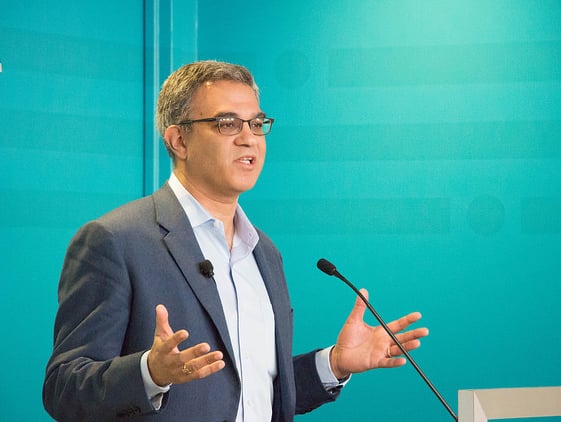 Photo: New AmericaThe younger Bose was 52 at the time of his death; his father, at age 83, predeceased him by four years.
Vanu Bose's company -- the first ever to receive certification for software-defined radio from the U.S. Federal Communications Commission -- brought cellular technology to rural areas across the globe. Vanu developed cellular antenna systems that need just a small amount of energy to operate and can run on solar power.
For example, in Rwanda, Vanu is building 376 active cellular network sites, with the goal of covering approximately one million people in previously unserved areas of rural Rwanda by the end of the year. In addition, the company has been playing a large role in helping countries devastated by natural disasters recover communications: Vanu donated technology to bring cellular service to those in devastated areas of Puerto Rico and St. John, Virgin Islands. The stations, which each cost roughly $5,000 and have an approximate radius of three miles, were crucial in helping families find missing relatives.
The technology used by Vanu sprung from the founder's graduate research at MIT. He earned several degrees from MIT: a Bachelor of Science in 1988 in Electrical Engineering and Computer Science, in addition to Mathematics; a Master of Science in 1994, in Electrical Engineering and Computer Science; and a Ph.D., in 1999.