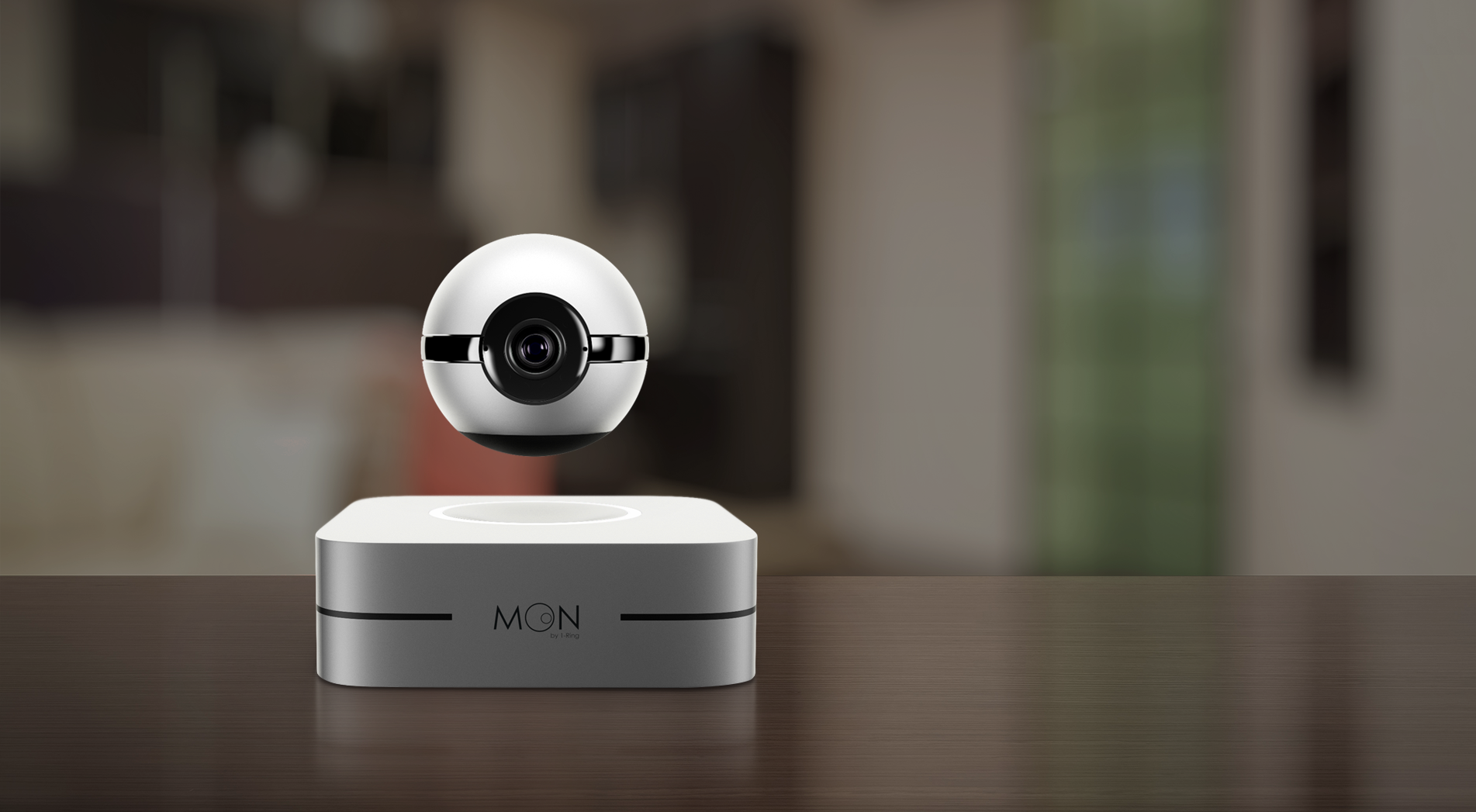 The Moon Smart Home Hub. Source: 1-Ring Inc.
Technology startup 1-Ring Inc. started a crowdfunding campaign for their product, Moon, the world's first all-in-one smart home hub with levitating 360-degree camera. The campaign has passed 300 percent of its original funding goal.
Moon has many Smart Home functionalities, the hub is a full-fledged home automation solution to monitor and control your home and office environments.
The Moon by 1-Ring has patented 360-degree stabilized levitation technology, allowing the camera to rotate freely at the swipe of a fingertip. It has Full HD with night vision, motion detection, smart notifications and more. The Moon also has three high-precision microphones to accurately identify the source and direction of incoming sounds and rotate the camera accordingly.
It integrates the programmable IR Blaster and all major home automation standards. ZigBee, Z-Wave and Bluetooth Smart. This turns the Moon into a powerful, cross-standard smart home hub that integrates with Philips Hue, Amazon Alexa, Google Assistant, Apple Homekit and more in the internet of things as well as legacy devices like TV or stereo systems. The integrated temperature, humidity, CO2 and light sensors further enable the camera to monitor the environment and automatically react by doing things like managing the smart thermostat.
All smart hub features are easily accessible through the Moon Commander an intuitive mobile application available for Android, IOS and watch OS platforms. All information about the product is available at the Moon's campaign page.