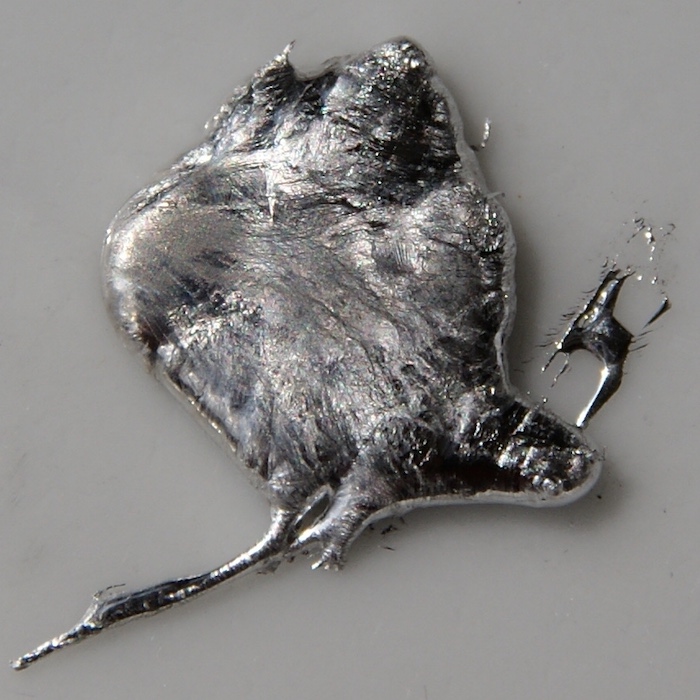 Indium is a rare earth metal used to make electrical components such as rectifiers, thermistors and photoconductors.Researchers from the Camborne School of Mines are developing a type of "Fairtrade" model for ethically and sustainably resourcing raw materials that are irreplaceable in the manufacturing of next-generation technologies, such as mobile phones, wind turbines and electric vehicles.
Research recently published in the journal Elements spotlights the important role geoscientists can play in determining how to predict the environmental and social costs of resourcing new deposits of rare earth elements. The research aims to improve sourcing techniques, especially for those projects that might have greater environmental cost. Some experts are concerned about a potential shortage of rare earths, as their usage becomes more popular. The principal economic sources of rare earths are the minerals bastnasite, monazite and loparite and the lateritic ion-adsorption clays.
The manufacture of new technologies is using a wider range of elements than it had previously: Thin-film solar panels use rare metals such as indium and tellurium, and a crucial process in the conversion of petroleum into gasoline uses lanthanum and cerium, for example. While many rare earth metals are used in small quantities, they are mined from only a few sources. However, it is unrealistic to expect consumers buying cars, computers or phones to check whether they have responsible supply chains back to the source of the raw materials.
Traditional 'Fairtrade' and responsibly sourced solutions, such as those used for coffee, tea, bananas and jewelry, are impractical to apply to mining. However, geoscientists can measure environmental and social impacts associated with the mining and processing these raw materials:
Geologists can determine the amount of rock required to produce the desired amount of raw material, and can also provide important environmental information such as radioactivity of the extracted rocks.
Metallurgists track data on energy requirements for extracting and processing the raw materials.
Chemists separate the rare earth elements from each other, ready for the next stage of manufacturing.
The topic of rare earth metals sustainability is championed by investors who are more inclined to invest in clean energy and efficiency applications.
Fairtrade models must be ethical, safe and secure. Rare earth minerals often play a role in product stewardship and, given their nature, promote a cradle-to-grave design. Therefore, sustainability in supply is essential, as it can impact technologies used every day, as well as clean energy efficiency and supply chain decision-making.