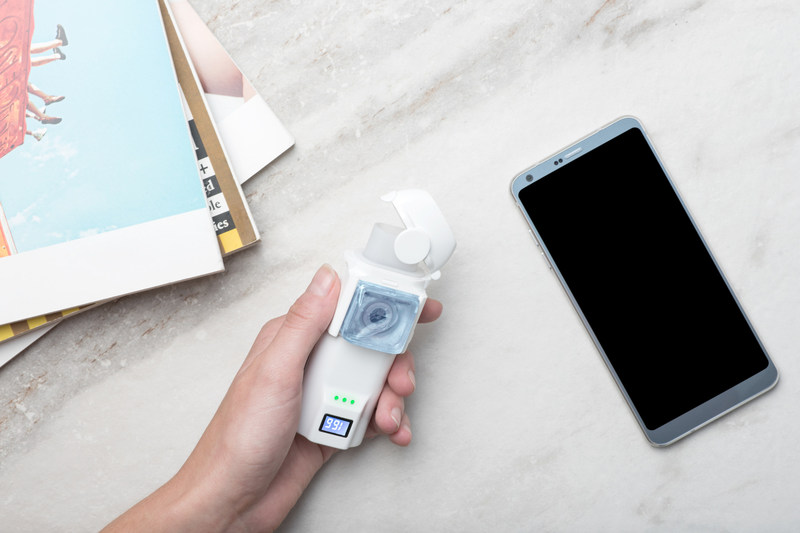 The soft mist inhaler. Source: PRNewsfoto/Pneuma Respiratory
Pneuma Respiratory has developed the first fully digital, soft mist inhaler. Early clinical studies have shown that the platform can effectively deliver a number of different types of medicines to the lungs.
Pneuma's integrated devices use electronics breath actuation and a soft mist ejector. As the user inhales, the ejector senses the breath and activates automatically. This allows the medication droplets to ride into the lungs on the patients' breath without propellants.
This device is paired with a mobile app, which makes the device capable of delivering real-time dose verification data. Dose verification is important for health systems, doctors and patients who are concerned with drug use and compliance.
Two clinical studies with COPD patients using small-molecule asthma and COPD medications validated the platform using bronchodilation as the outcome. Pre-clinical binding studies have further demonstrated the ability of the platform to deliver large and complex biologics that are pharmacologically intact.
The original part of the Pneuma Respiratory's digital soft mist device is its ability to deliver different sized droplets of medicine via its droplet ejector technology. This allows the device to target different areas of the lungs.
A patent-protected platform with the ability to deliver large-molecule drugs could provide the company the opportunity to disrupt the fast-growing $252 billion biologics market.
To learn more about this device, visit Pneuma Respiratory.