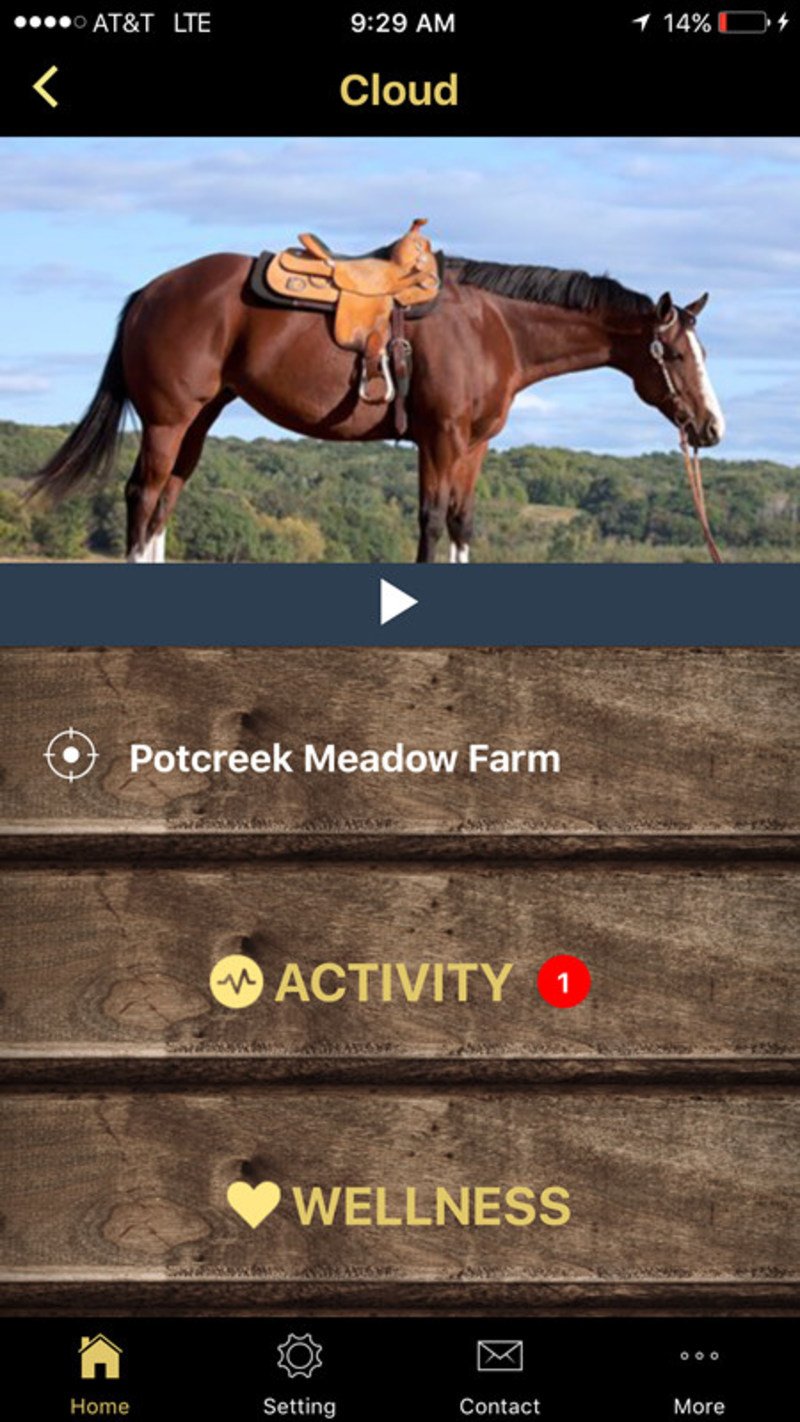 StableGuard mobile app screenshot showing activity alert for horse named Cloud. Source: Magic AI
Magic AI has announced that it is now scheduling installations of StableGuard™, an artificially intelligent 24/7 monitoring and alert system for horses.
StableGuard uses computer vision and machine learning to monitor horses while they are in their stalls. When irregular behavior is detected, the system generates alerts that owners receive via the StableGuard mobile app. Owners can view their horse in real-time via the mobile app's video streaming features. StableGuard analyzes all the collected data to provide owners with a wellness profile that helps keep their horse healthy and happy.
Magic AI was designed because the creator's horse, Magic, died in December 2012 of colic. The horse only started to show symptoms in the middle of the night. Alexa came up with the idea for StableGuard to help prevent other unnecessary deaths.
There are currently over 9 million horses in the U.S. with a market size of $39 billion annually. More than 10 percent of these horses will need emergency care each year. Early detection has the potential to make a great improvement in the resolution of these emergencies.
Magic AI was founded in June 2017 and has several installations currently pending. They are focusing on professional stables with at least 10 stalls but hope to have it available to any horse owners who want this system.
To learn more, visit StableGuard and Magic AI.