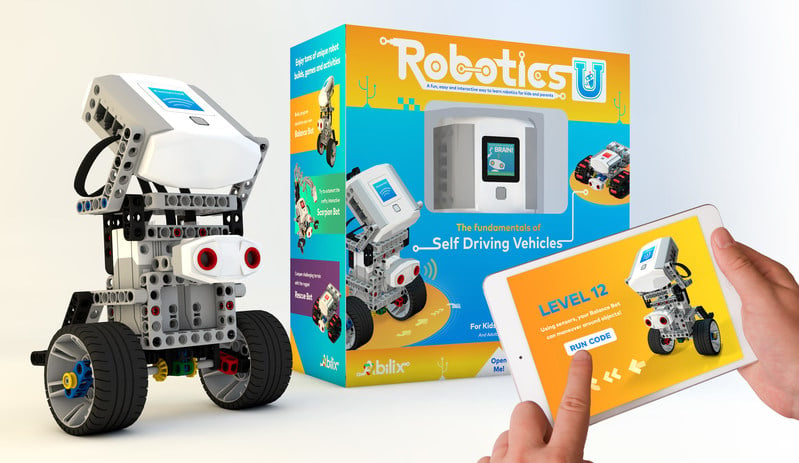 The Fundamentals of Self Driving Vehicles. Source: CNW Group/Abilix
Abilix recently launched their latest line of educational robotics in North America, Robotics U. The Robotics U line is set to enhance the robotics industry with a new approach to STEM (Science, Technology, Engineering and Mathematics) education, bringing educational robotics to the mainstream.
With Robotics U, children and parents can explore the world of robotics through a variety of fun builds, games and activities. In addition, each Robotics U set includes a full video curriculum to teach the foundational elements behind a series of robotics applications. Robotics U is designed to teach kids the basics of robotics, engineering and programming. This will better prepare them for science and math courses, future STEM-based careers and further increase interest in STEM education.
After experiencing the first edition of Robotics U, users will have a better understanding of robotics, automation, computer programming and software engineering. Kids and parents will learn more about the difference between hardware and software, as well as manual and automatic/semi-automatic actions. The next products in this series will focus on other trending applications of STEM learnings.
This new line is on Fry's Electronics, Sears.com, B&H Photo Video, Darien Sports, Walmart.com, Amazon.com and had a successful Indiegogo campaign. Abilix will be showcasing Robotics U at the Consumer Electronics Show (CES) taking place January 9-12, 2018.
To learn more about this new product, visit Robotics U.