Datum has announced the launch of the second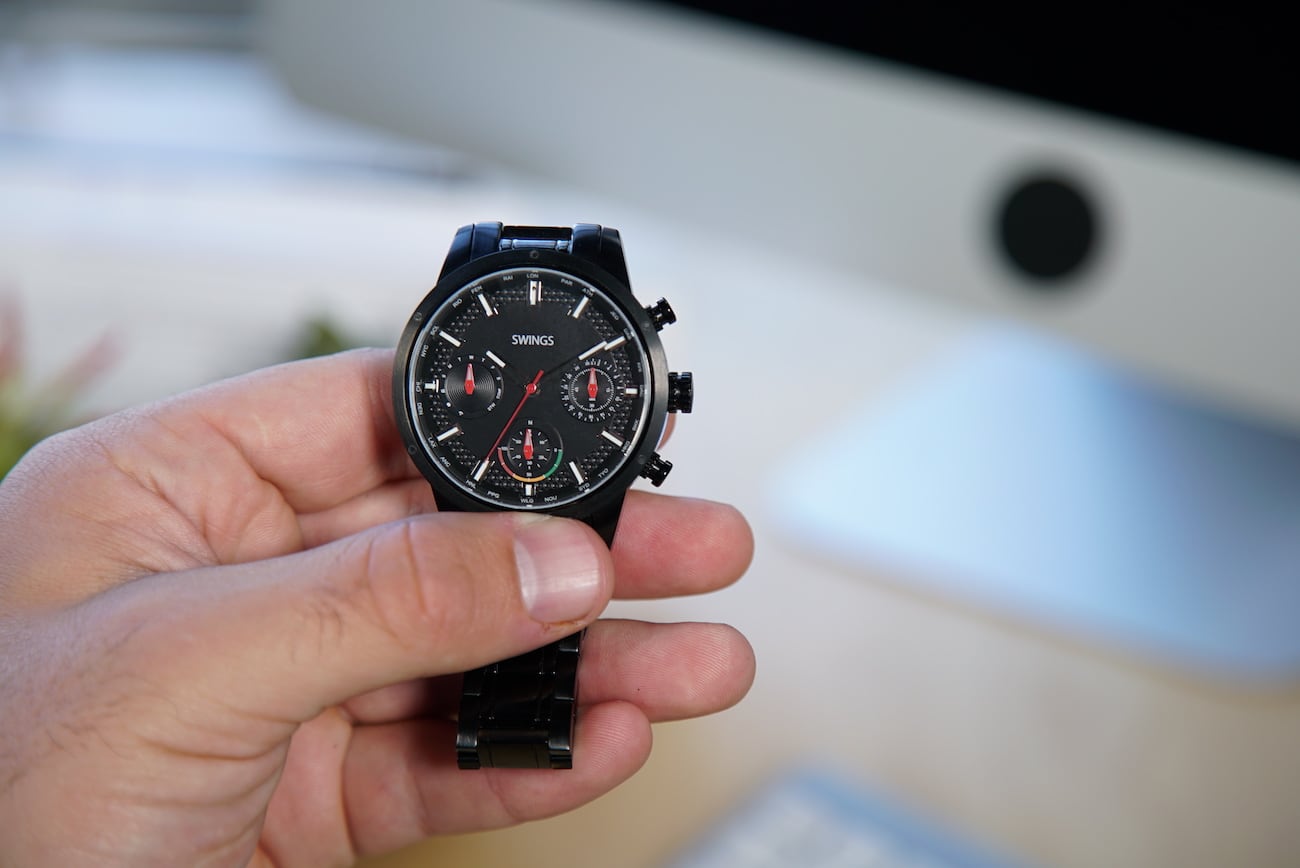 The SWINGS smartwatch. Source: Datum/Kickstarter"Datum Enabled" device, SWINGS hybrid smartwatch.
SWINGS designed and manufactured their upcoming line of smartwatches with a battery that lasts up to two years. This smartwatch went beyond the initial crowdfunding goal by more than 10 times. This allowed the team to bring the smartwatch to market.
The Kickstarter for this watch ends Oct. 28, 2017, and users will be able to buy SWINGS in e-tail and retail stores shortly after. Users can install the SWINGS app and connect it to the test version of the Datum app. Users can use these apps to completely encrypt their data and decide what they want to do with it.
If users want to connect the SWINGS smartwatch to the Datum test network, they can share their activities and earn DAT tokens in the process.
SWINGS has many features, Swiss analog, and next generational digital components. SWINGS is stylish and has a minimalist touch with smartwatch technology.
The smartwatch features long-lasting Swiss engineering. It also has a next-generation digital chipset that is exclusive to SWINGS. The sapphire glass is scratch proof, some of the toughest glass available. The gyroscope is available for fitness and sleep tracking and boasts that it is three times more accurate than other watches. SWINGS is waterproof up to 300 feet below water and is IPX8 rated. The battery lasts up to 18 months of continuous use and 24 months of regular use. The 316-liter stainless steel will have no corrosion and will not cause skin rashes. The leather band is genuine and the silicon bands are lightweight and comfortable.
SWINGS will retail at $299.99, and the Kickstarter offers a 50 percent discount off of the retail price. The product is slated to ship by December 2017. To learn more about SWINGS, visit Kickstarter.