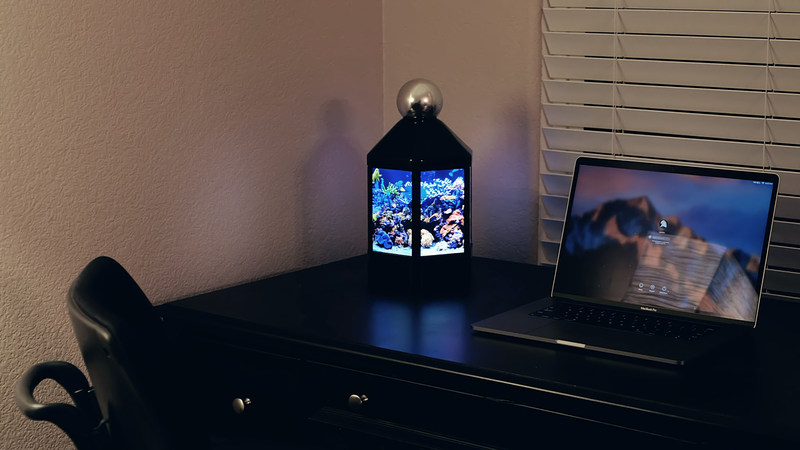 Source: Taechyon
Taechyon's new "Septaer" talking AI speaker has a full wraparound 360-degree display and a full 360-degree camera making it an interesting centerpiece for family and home entertainment.
Septaer is designed to be viewed from any side with its omnidirectional display technology. It has large high-end speakers to let users control room ambiance and environmental lighting that changes according to the user's mood. Septaer offers current smart speaker AI capabilities of an Alexa, Google Home or Cortana as well as Septaer-to-Septaer full room video conferencing. It also offers entertainment and lets users share interactive characters and content.
Modern games can be played with Septaer, like traditional board games in the 21st century. Families can face each other while playing interactive games on one device, instead of playing on individual, flat devices.
When not in use, Septaer can transform into a fish tank, fireplace, lava lamp, beach scene, rainforest or starry night. It can fill the room with audio and visual effects to set the ambiance. Septaer can go into an active mode with a voice command. It also delivers home utility, security and entertainment functions.
Taechyon will release a series of demos of Septaer prototypes during Fall 2017. They are working on a hardware manufacturing partner for the first shipments that will be sent out by summer 2018.
To learn more about this device, visit Taechyon.