Multimedia
5G: Where do we stand?
Thursday Aug. 3 at 11:00AM EST
Sponsored by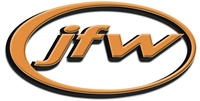 The technologies that will constitute 5G are being worked by service providers and device manufacturers. They are engaged in real world testing of 5G technologies including higher order MIMO, 5G New Radio (NR), 3D bidirectional beamforming and mmWave frequencies, among others. The presentation will review current developments.



The Future of the Connected Home
Wednesday Oct. 12 at 12:00PM EST
Sponsored by

The entire industry has been talking about the connected home for years, in which the home's appliances and accessories would connect to the Internet. Join this panel of four leading technology experts discuss the future of the smart home and what it will be for consumers in the future.