Calendar
UPCOMING EVENTS
Date
Event
Location
25-27 Sep 2017

More than 2,000 top-tier suppliers of advanced packaging equipment, materials, containers, automation technologies and other supply chain innovators will exhibit at PACK EXPO Las Vegas.

As an exhibitor, METTLER TOLEDO will present drum filling systems and industrial weighing solutions.

Filling systems enable accurate control and measurement of liquid materials in an industrial environment. Whether automatic, semi-automatic or manual, the system is designed to provide an increased level of automation during the filling process. METTLER TOLEDO drum fillers provide efficient, precise, and repeatable results.

Industrial weighing solutions include the ACT350 Weight Transmitter and the SWB805 MultiMount™. The ACT350 is specifically designed for fast, accurate weight measurements from analog load cells, weigh modules, bench and floor platforms to PLCs via most common fieldbus networks, including EtherNet IP, Profinet® IO and Profibus® DP. The ACT350 provides an exceptional 600 Hertz fully filtered update rate to a PLC, making it an ideal choice for fast filling and sorting applications. The small DIN-rail housing saves valuable cabinet space, while keys and display also allow setup and control at the unit.

The SWB805 is a fully approved hygienic weigh module for food, pharmaceutical, and other applications where adherence to the most stringent hygienic standards are required. It is designed in accordance with EHEDG guidelines and the entire module is NSF approved. The design is optimized for avoiding contamination and meets compliance in harsh environments. All surfaces are self-draining for fast drying after wash-down. Mirror polished surfaces on the module hardware and load cell as well as avoidance of metal-to-metal contact on all points of the weigh module help prevent the entrapment and growth of bacteria. The SWB805 can even be equipped with an optional stabilizer insert for scales subject to high shear or heavy vibration without affecting hygienic functions or certification.

Make sure to stop by METTLER TOLEDO's booth C1814 for a hands-on demonstration of the following products and solutions:

Drum Filling
ACT350 Weigh Transmitter
SWB805 MultiMount

Las Vegas, NV
02 Oct 2017

Telit IoT Innovation Summit attracts more than 700 key decision makers from across the entire Internet of Things ecosystem.Designed to be a comprehensive IoT event, Telit IoT Innovation Summit brings together business leaders, executives, engineers and developers for a one-day conference in partnership with the IoT Solutions World Congress.

Innovative technology in IoT is shifting business strategies and changing the way we live, work and play. Companies like yours are looking to accelerate time to market and ignite profound business transformation centered on IoT Solutions. The Telit IoT Innovation Summit is set to guide you through real-world IoT use cases from industries using IoT to revolutionize the way they operate. Telit IoT Innovation Summit is a one-day, IoT immersion event that showcases insightful keynotes and breakout sessions focusing on smart solutions and tools, technologies and resources.

Barcelona, Spain
30 Nov-01 Dec 2017

A focal point for startups and tech talent to meet with top-tier international investors, executives, and media, the mission of Slush is to help the next generation of world-conquering companies move forward. The event is sometimes described as "Burning Man meets TED."

The 2016 event was mentioned in our writeup on a startup from USC that built interest in their affordable AR device while sharing cabin space with venture capitalists onboard a chartered flight to the event.

Helsinki, Finland
23-27 Apr 2018

In 2018, the IEEE Radar Conference arrives in vibrant Oklahoma City for the first time. Being centrally located in the US, OKC is known for great Southern cuisine, Midwestern hospitality, and a good helping of Wild West cowboy culture. Nearby Norman, OK is also the home of NOAA's National Severe Storms Laboratory and the Advanced Radar Research Center at the University of Oklahoma, who collectively have driven much of the modern-day weather radar technology in the US. Do not miss this exciting week filled with novel radar advances and down-home fun.

Oklahoma City, Oklahoma
Webinars
Stay informed by participating in Electronics360 editorial webinars.
Sensors: The Vital Components of Commercial Drone Development
Thursday Oct. 5 at 1:00PM EST
Sponsored by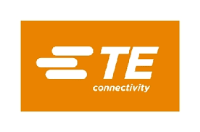 According to leading research firm, Gartner, nearly three million drones will be produced in 2017. While drones are often associated with hobbyist applications, commercial drone use is growing rapidly. These unmanned aerial vehicles are finding their way into agriculture, industrial, and delivery markets. Did you know that the average commercial drone has anywhere from eight to 15 sensors dedicated to the flight control system alone?

Patrick Mannion
Founder & Director
ClariTek LLC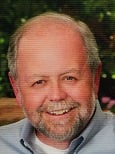 Peter Smith
Sr Manager, Sensor Product Knowledge and Training
TE Connectivity
John Minor
Provost of Unmanned Vehicle University (UVU)