True Gault has announced the launch of its smart phone app that uses a patented biomechanics method and measurements of each person's individual feet to customize shoes for each person.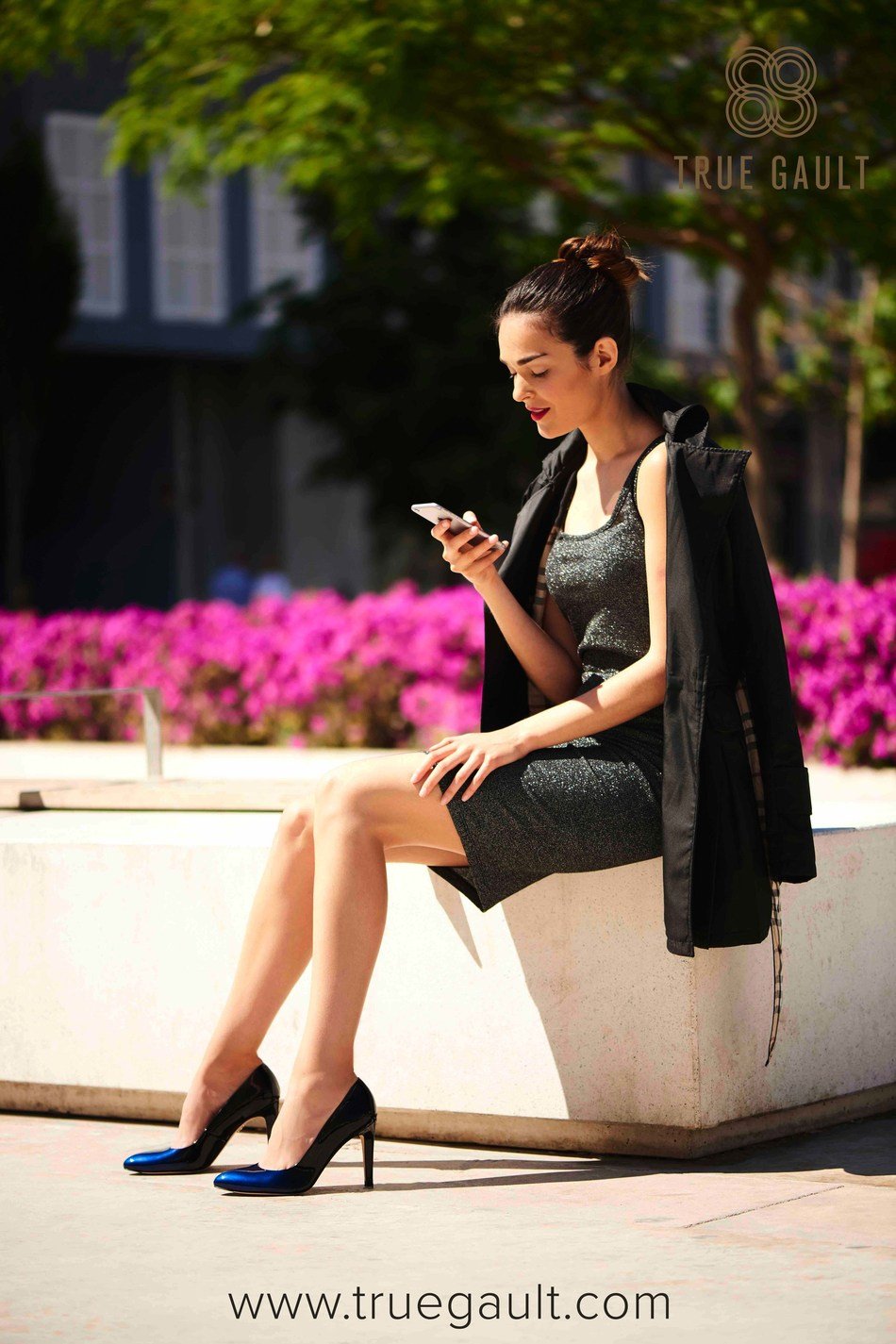 True Gault has created its own proprietary patent pending fit formula by pioneering 3D measuring that captures the biomechanics and measurements of each person's individual feet - all via their iPhone (5 or higher). The result is an innovative shopping experience, and a bespoke pair of heels, made to order, delivered in less than four weeks and backed by the True Gault Fit Guarantee. (True Gault)
To get the customized shoes, the user takes three pictures of each foot via the iPhone app, and the smart technology generates a unique size and 3D model of each foot. This technology makes traditional sizing irrelevant. The result of this is a pair of shoes that are made to order and delivered within a month from True Gault.
Shoppers can design their shoes from 20+ styles, colors, heel heights (2" or 4") and materials (40+ types of leather, patents and fabrics). Traditional sizing is left behind in this process, and each shoe is personalized to the individual's feet.
True Gault shoes are made in Spain. If the user receives their custom shoes and the fit isn't right, True Gault will make the necessary changes until the shoes fit to the customer's liking. The customer can provide feedback on their shoes through the app.
The True Gault app stores the user's metrics in its database so the user doesn't have to send photos of their feet every time they want to place an order. They just need to pick out the shoes they want to buy and the app will do the rest. All styles are digitally stored in the True Gault system, so customers can reorder whenever they want.
The personalized shoes range between $250 and $350. To learn more about these shoes and the app, visit the True Gault site here.