These days, household objects that we never envisioned could possibly be advanced by technology are popping up all over the place and introducing new ways to handle household tasks. One such stationary object that has surprised the world with its high-tech upgrades is the common household mirror.
If you recall, last year a Google engineer dedicated his spare time to revamping his ordinary mirror into an Android-powered one that provided news and weather updates, as well as listened for questions with the voice search feature in Google's mobile app. This year a French start-up company called Ekko introduced a connected mirror at the behemoth consumer electronics tradeshow, CES. And now another company is following suit – releasing a smart mirror equipped with LED surround lighting and anti-fog capabilities, to better the experience and quality of looking in the mirror.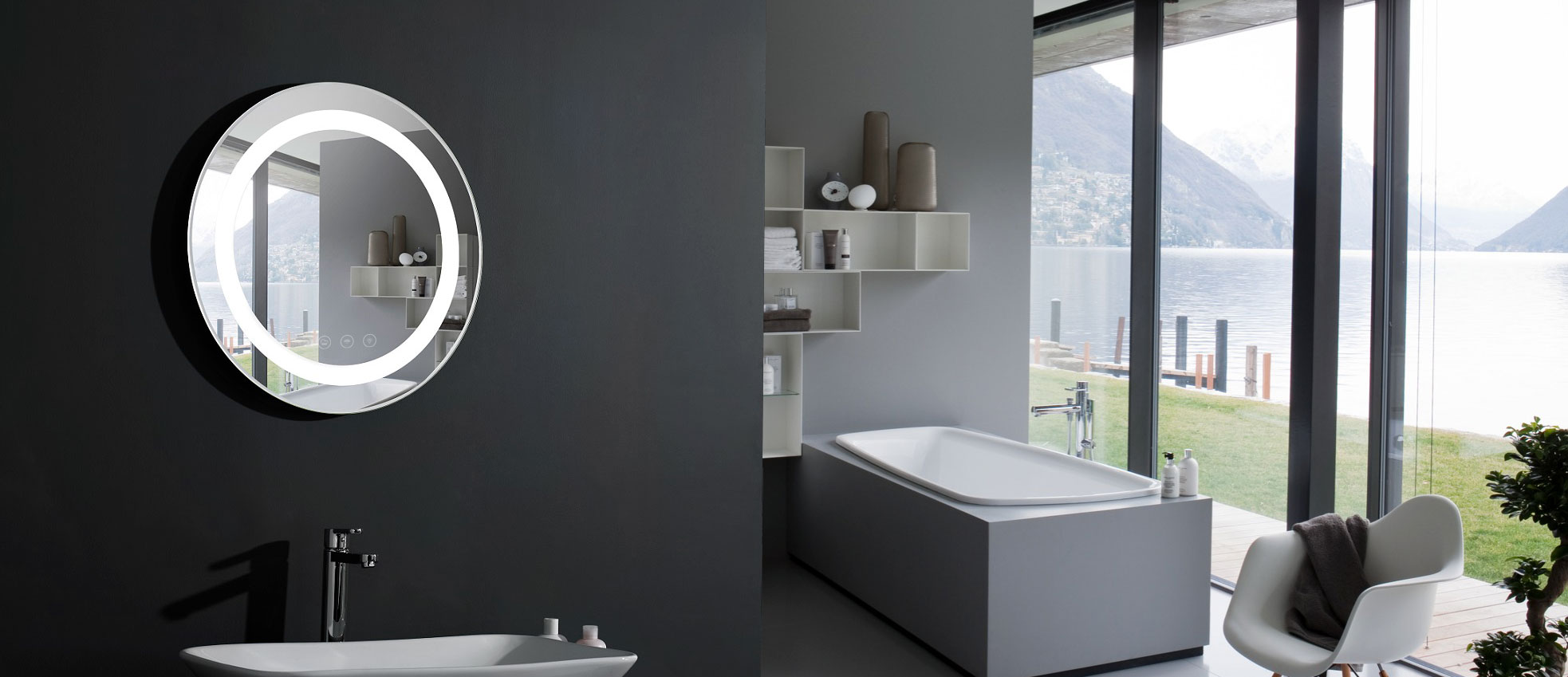 Viio mirror in a bathroom setting. (Image via Viio)
Since more households are looking for a quick upgrade and more control functions that connect their devices and home technology, Viio's creators set out to build a mirror that would enable everyone to play music while showering, and take calls while getting ready for the day.
Before turning on the shower, users can touch the anti-fog button on the mirror's surface to clear the mirror for a moisture-free surface and transparent visibility.
In addition to all of the viewing perks, the smart mirror has dual sound speakers that are Bluetooth 4.0 compatible. Users can control music, audio books, podcasts, and even check on traffic through their mirror, from any device. Viio promotes up to 20 hours of music and audio capabilities, as well as auxiliary cord connection that can pair with mobile devices, tablets, and computers.
Need to take a call from the shower? Not a problem. Viio is compatible with hands-free calling from any mobile device.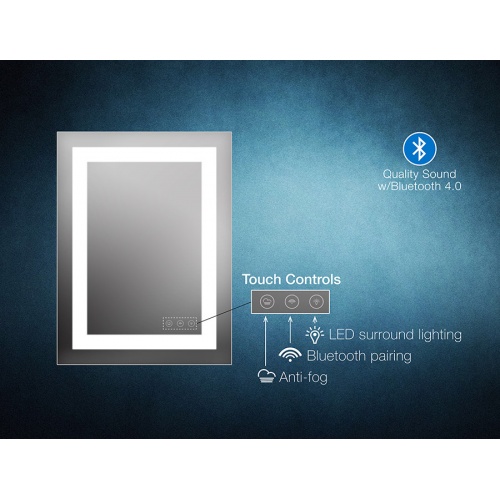 Viio touch controls (Image via Viio)
Viio mirror is available in three sizes: Vezzo (24"x 32"), Vero (30" round), and Vetta (24" x 64"). Intended for bathroom use the Vezzo and Vero mirrors have three touch controls: LED surround lighting, Bluetooth pairing, and anti-fog while the Vetta only has two for LED lighting and Bluetooth pairing. Additionally, each mirror can be hung horizontally or vertically.
"My core interests have always focused on improving the places where we spend a majority of time with our families – our homes," said Tony Branham, founder and CEO of Viio.
With connection to your electronic devices, speaker capabilities, and anti-fog technology the Viio mirror can turn your bathroom into a smart room.
Learn more about Viio.