Of course this week's major consumer electronics show, CES, will bring along a plethora of smart gadgets.
We've all heard of smartphones, TVs, thermostats and even refrigerators, making life easier and more accessible at the touch of a button. But inirv, a consumer electronics company that aims for home safety and efficiency, has now turned your stove into a smart device. This gadget can save lives by detecting harmful safety hazards in the kitchen via Bluetooth.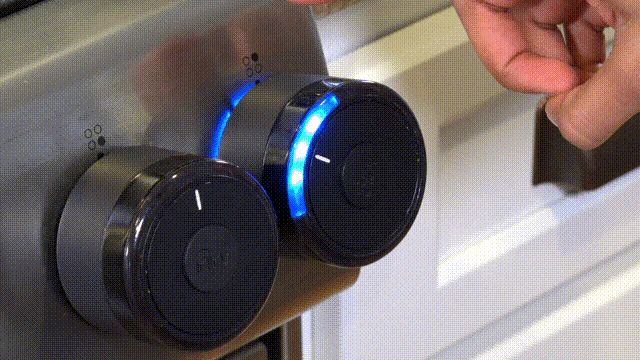 Inirv's co-founders, Ranjith Babu and Akshita Iyer initially established a biotechnology company that developed a device to remove brain tumors, but now they strive to improve the safety of everyday devices in order to save lives in a different way through devices like Inirv React. Inirv React is an incredibly intelligent kitchen gadget that can prevent house fires and enable an overall safer home environment.
When cooking using a stovetop, Inirv React automatically activates when the stove burners are being used and then monitors the kitchen for potentially dangerous situations. The device attaches directly to any electric stove or gas knob and, using Bluetooth technology, its sensor and knob units connect with each other so that they can communicate consistently. The blue LED ring indicates that the device is on and that your kitchen is safe, all while the sensor unit is detecting high levels of smoke, natural gas, and lack of motion. If the sensor identifies any of these hazardous conditions, it reacts by activating knob units that shut off the burners immediately.
Inirv React's motion sensor works with a timer to determine if a stove has been unattended for a long period of time. A default timer setting is immediately activated when the stove turns on, however, so that Inirv React is more user friendly, a touch-sensor on the knob units allows users to alter the timer setting so that the stove doesn't unnecessarily turn off while cooking.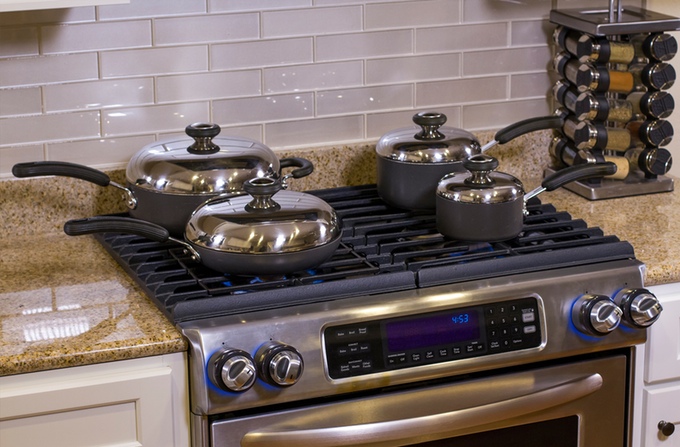 In addition to its multiple safety features, the react device has Wi-Fi capability to allow users to control their stoves via smartphone as well as receive real-time updates regarding the safety and state of their kitchen environment even if the user is miles from the home.
The device is designed to react instantly to hazardous situations to help prevent house fires caused by stovetops that were left on, reducing the number one cause of house fires- fire due to cooking equipment. The company has been showcasing its innovation at CES, which has been underway this week.
"Being able to showcase Inirv React at CES will help us educate others on the dangers of kitchen fires and how our product can help keep you and your family safe," said Inirv Cofounder Akshita Iyer. "With Inirv React, you will finally have peace of mind when it comes to the safety of your family and security of your home, even while you are away."