M Ventures, the strategic corporate venture capital fund of Merck KGaA, Darmstadt, Germany, and CLEARink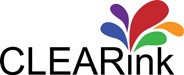 Displays, the leader in next generation ePaper, announced today that M Ventures has made an investment in CLEARink's C Round.
CLEARink started its C Round of investment in mid 2017 with a lead investment and co-investments by China-based strategic investors involved in the electronic display

industry. Following this, additional investments were received from strategic investors in the U.S. and Taiwan. This latest investment from M Ventures marks the end of the C Round. The C Round, which was oversubscribed, paves the way for the company to focus on bringing its first products to market.
CLEARink has developed ePaper 2.0, the world's first reflective display that will be color and video/internet capable. The company targets the education and wearable markets, where traditional display technologies aren't a fit. The company has been seeing great traction in the education market, as concerns are growing about the lack of outdoor readability with traditional displays, forcing children to be educated in daylight deprived classrooms, and the detrimental impact of long-term exposure to backlights.
CLEARink closed its first round in 2012 and a second round in 2015. This third round of financing was specifically targeted at strategic investors. The proceeds from this round are intended to take the company through the trial-manufacturing phase and to mass production. CLEARink is currently running manufacturing trials in Shenzhen, China.