Concerns that the wireless charging industry could be become further complicated by Apple entering with a fourth disruptive proprietary solution were allayed during Apple's event last week.

IHS believes that Apple Pay will no doubt help the drive toward NFC payment and mobile payments in the U.S.

IHS believes this a great acquisition that will provide various advantages and synergies to Electrolux and GE as one company.
WHITE PAPER

The "cloud" has created unprecedented opportunities. But with so many new technologies, security concerns and supply chain uncertainty, where should you focus your resources for the next 10–20 years? The Technology experts at IHS discuss this and other trends in our latest white paper.
Upcoming Webinar
10/14/14
Inside the Electronics Inside the Tesla Model S
Sponsored by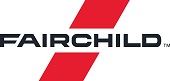 In this Electronics360 webinar, IHS Teardown experts reveal key findings from inside the Tesla 2013 Model S and its electronic components. Tesla, the storied independent manufacturer of electric cars and electric powertrain components, is an industry disrupter constantly in the headlines—thanks to brash and bold maneuvers in the spheres of design, technology, energy and IP. Attendees will sharpen their competitive edge by understanding Tesla piece by piece from the perspective of an IHS Teardown expert.

Andrew Rassweiler
Senior Director, Materials & Cost Benchmarking
IHS Technology